Kooralbyn School has purchased outdoor fitness gym equipment for the Secondary school
 and a Primary playgym that will be installed in Term 3.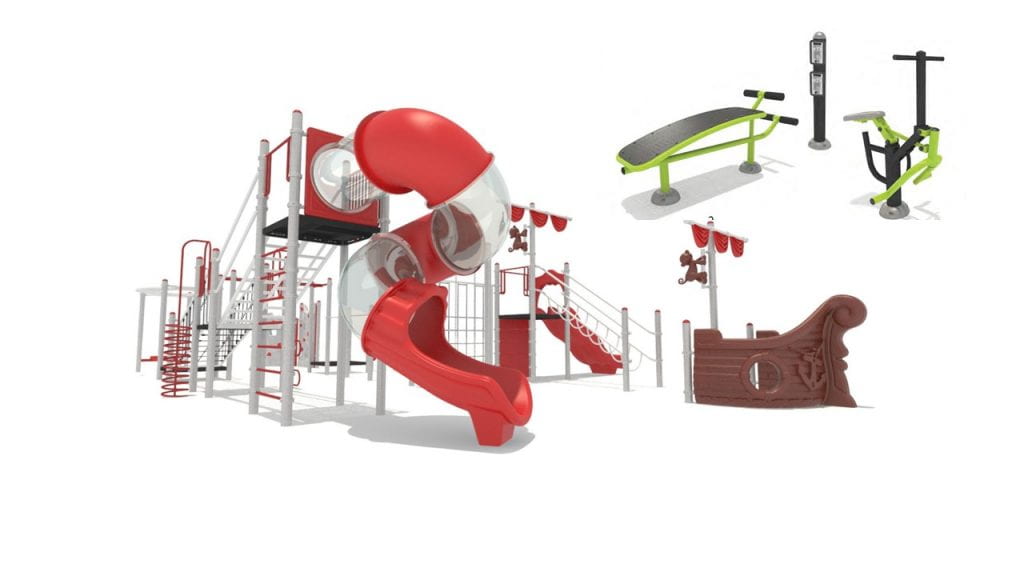 ⊕ Secondary Gym Equipment
The Secondary gym will be installed at the tree lined edge of the main oval in early July.
It comprises six pieces of equipment including a Fit Rider, Lat Pull Down & Chest Press and a Double Sky Runner.
⊕ Primary Playgym
The extensive playgym has a 2.4m tube spiral slide, a 90cm incline rope net bridge, a 2-bay space walk and much much more, all erected over a rubber softfall.
It will be installed on the Primary oval in mid-July.
A total of $178,000 was invested in the project with a contribution of $10,000 from the Local Schools Community Fund from the Federal Government.
Money well-invested for the health and enjoyment of our students.